Email Notifications – Did You Know?
Did you know that you can set up email notifications in Teraview's Administration settings to let you track and manage your account and Dockets in Teraview?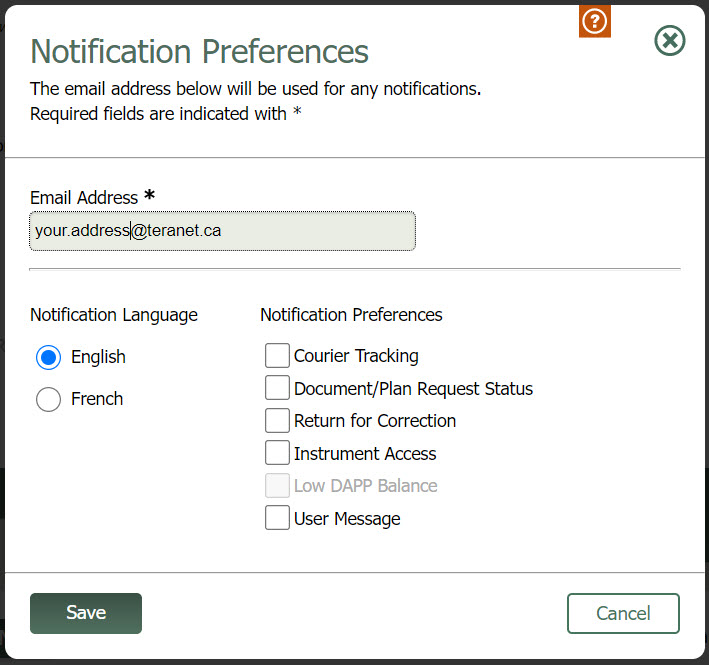 Learn more about email notifications.
To turn on email notifications:
Log into your Teraview Account.
Select Administration.
Under Preferences, select Notification Preferences.
Enter your email address, and select your language and notification preferences.
Select Save.
If you need any assistance, contact info@teraview.ca.